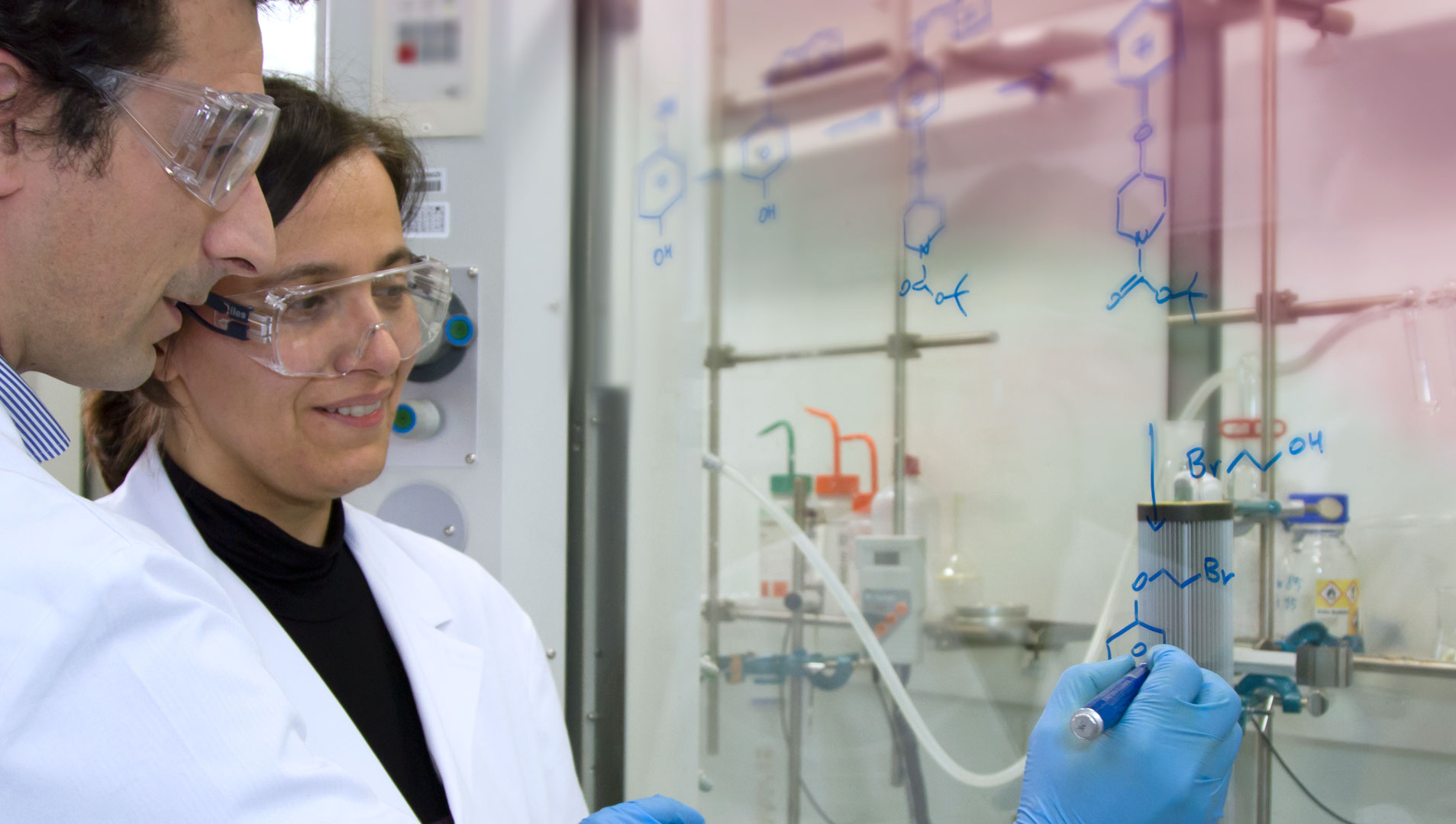 Over the past years, there have been major advances in many of the scientific and technological inputs into drug research and development (R&D). These dramatic improvements should have tended to increase the efficiency of the R&D process. Instead the number of new drugs introduced per year has been broadly flat over the period since the 1950s, while R&D investments have grown fairly steadily. The success rate of R&D projects is very low. Only about 1.8 % of projects succeed from target discovery all the way to product launch. The bottleneck in R&D are the complexity of disease biology, lack of accurate and efficient methods for target identification/validation, lack of "continuous validation process" of the targets and lack of accurate and efficient methods for patient stratification. To focus on these issues and to combine excellence in basic science in the strongly knowledge-based environment of academic research with industrial drug discovery experience represents the IFOM strategies toward improving successes and innovations in drug research.
The primary objective of the Experimental Therapeutic Program (ETP) is to translate the basic research developed in IFOM into drug discovery projects. The ETP scientists work in close collaboration with IFOM Principal Investigators in state-of-the-art laboratories to identify and develop new therapeutics for unmet medical need. The ETP is the team devoted to the design, synthesis and biological evaluation of small molecules having the desired activity/specificity against the targets of interest. The development of these small molecules is an iterative process generated by innovative biochemical, cellular and in vivo assays to understand their functional roles , and to rank and select them up to the identification of a preclinical candidate.
To reach its goals the ETP has access to different state-of-the-art technologies including traditional and parallel medicinal chemistry, automated purification system of compounds, automated work station for biochemistry and cellular assays, array scan high content systems, liquid handler for compound plate preparation, integrated chemoinformatic system to handle chemical, analytical and biological data, tools for modeling, structure-based drug design and docking and scoring, and access to a chemical collection comprising commercially available compounds, focused chemical libraries, fragments and proprietary molecules. Current area of interest includes projects targeting DNA repair and in DNA damage response, cellular motility, ubiquitin pathway, drug repositioning and development of innovative technologies.